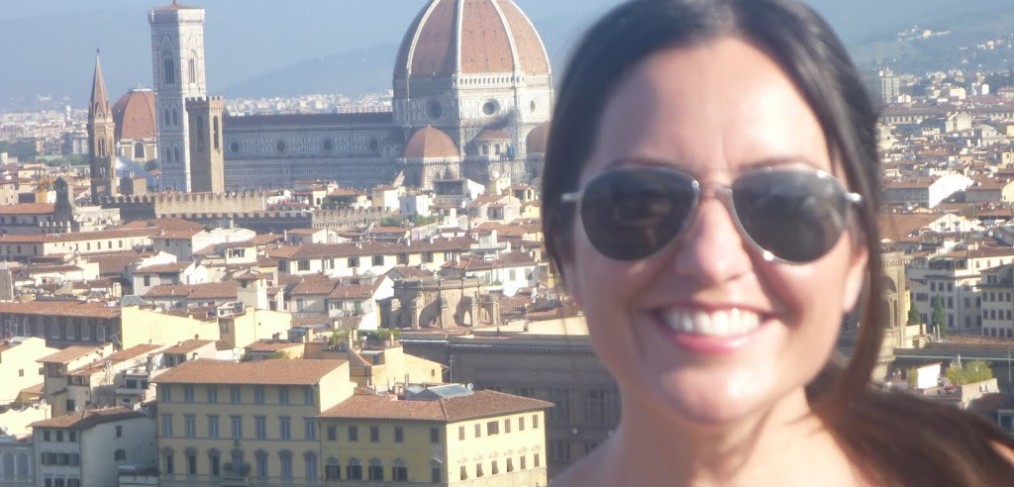 We spent one full day walking around Florence.
Just an FYI: I'm sure those who have been there are aware, you can't drive into Florence. Everything is blocked off to any traffic so you can train it in, bus it in or the best bet is to have someone drop you. We were lucky enough to have a driver drop us off and it was about a 10 minute walk into the center of Florence from where we were dropped. En route there our driver took us to a well known viewing stop of Florence. Check it out. Talk about gorg.
View of Florence. NICE.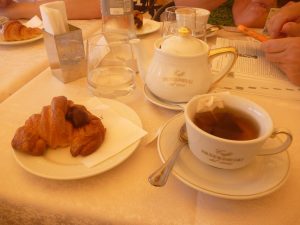 I'm addicted to chocolate croissants. So, I had to get one when we stopped for a coffee/tea break in Florence. Their chocolate croissants are filled with chocolate pudding. It was fine, but I prefer my American style chocolate croissant with real dark chocolate in the middle. Now I know.