10 Years Ago, Revisited
Update: I originally published this article in 2011 as a reflection of the 10-year anniversary of September 11, 2001. This year, as the 20th anniversary approached, my intuition kept nudging at me to find this original post from years ago. On this 20th anniversary, keep those who we lost on that tragic day and their families in your mind. I like to think that the inner voice I was hearing was all those souls up above, wanting to remind us of what is important during these challenging times!
---
Well, we all know what is on everyone's mind this week. It's unavoidable in so many ways and not just because of the media.  The way I'm dealing with it is I can't look.  I can't look at the articles or the pictures; it's too upsetting.  I'm not forgetting, I just can't look back. I don't know if that is a bad thing or just a coping mechanism. The one thing I do know is that the three men I knew that died in the towers that day were the type that didn't look back. They forged ahead. They were trailblazers.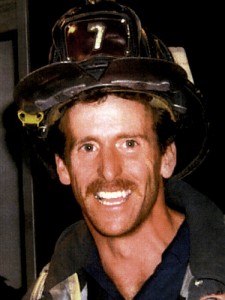 The first, was my 2nd cousin, George Cain.  George was 35 years old and a New York City Fire Fighter of Ladder 7 on East 29th Street.  Minutes before he finished his shift, his company got the call to go to the towers and, of course, he went.  Because he was a 2nd cousin of mine, the memories I have of him are limited to when we had big family reunions, which usually happens about every 5 years.  I have 9 siblings and just as large an extended family, so when you get together you don't get to speak to everyone, but you definitely see everyone and observe who they are.  I observed that George was happy and full of life. His passion for life was evident in how he lived it.  He would spend extended periods of time in Colorado each year doing what he loved: skiing. He was also training for the NYC Marathon just before he died.  He did run that marathon in spirit. My brother signed up for the NYC Marathon and ran it for him wearing a T-shirt with George's picture on it.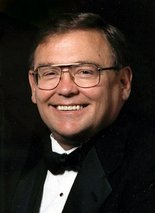 The second person I knew that died that day was Mr. Peter West.  Mr. West was the father of my good friend from high school.  Of course, all of our dad's worked hard so you had limited times that you would see your friends' fathers, but I remember Mr. West very clearly.  Most vividly, I remember his excitement for life and positive voice.  He was very active, loved to have fun, and was extremely generous and kind.  He absolutely adored his wife and children.  I had lost touch with my friend from high school, so the last time I saw Mr. West was my junior year of college. It was Christmas time and over the holiday I was working at Nordstrom when I ran into Mr. and Mrs. West.  Sure enough, he had that same wide smile he always had when I visited their house in high school. He worked at Cantor Fitzgerald that final day.
Finally, the third person I knew was a guy from where I went to College, Loyola College.  His name was Sean.  I didn't even remember Sean's last name.  Like so many in New York that day, I will never forget that morning in the city. I remember walking home, uptown and then crosstown in silence just dazed, trying to process the devastation that had just occurred. I got home, turned on the TV and watched until I couldn't look anymore.  While watching TV I was looking at all the pictures they were showing of the missing individuals and I saw his face. It was Sean's face from College. I remembered it so clearly, always with a big smile.
Sean was the reason I chose to go to Loyola College.  I went to visit a friend from my high school who went to Loyola to decide if it was the college for me.  It was the night that I visited that I met Sean.  He actually took me out.  My friend couldn't take me out, so she promised me her good friend Sean would take care of me and he did. He was so friendly, warm, kind, and inclusive that night that I decided with no doubt Loyola was the place for me.  His full name is Sean Lugano.  The Sean Lugano Memorial Field is dedicated to him at Loyola.  So appropriate in my mind.
Although I only knew each man that died that day briefly, they all had a common thread.  They all had infectious smiles and were absolutely full of life, but most of all, they were kind souls.
I think about how to celebrate them at this ten year marker.  I believe they would all say the same thing: "Go have a good time on us."  Maybe we can all do that in their loving memory?  All create the intention that one night this week we are going to meet up with friends and family and celebrate and laugh exactly as they loved to do.  So, nothing sad, just all joy and kindness, like they gave to everyone's path they crossed, whether brief or not.
Love to all those remembering those they lost.
Now go have some fun.