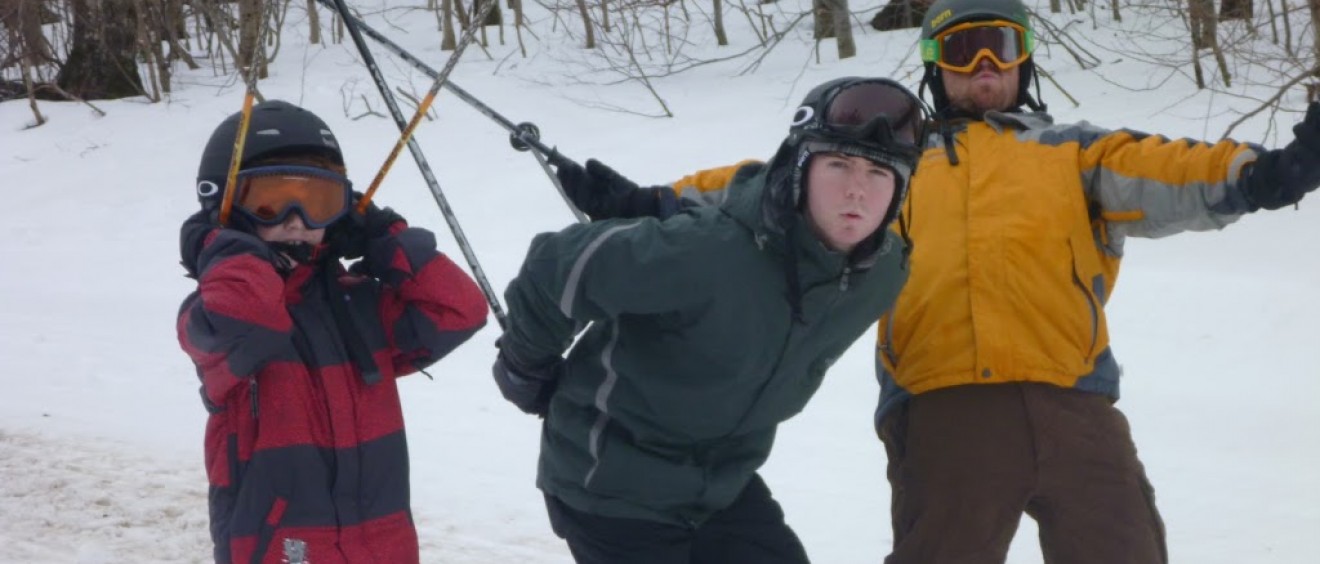 It's ski season! Hello Jay Peak, Vermont!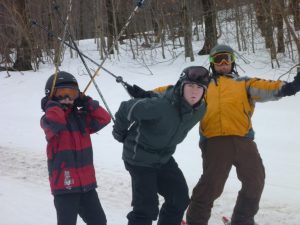 I grew up learning to ski on Hunter Mountain in upstate New York. Hunter Mountain was not the Hunter Mountain it is today. No houses were built on the mountain, there was a SMALL lodge and it wasn't known by many. Eventually, word spread of the snowmaking mountain and since then homes have been built into the terrain and it's now a crowded place to go. The reason myself and at least half of my nine siblings learned to ski on Hunter Mountain as kids was my Italian God Father, Uncle Carlo Brigida had built a house there with his NYU college friends (while still in College) to get away to each weekend. That six bedroom college house eventually became a house of skiing cousins. Fast forward to about 6 years ago and my immediate family started implementing a ski week each winter always at different ski resorts. It's during those years that we tried out Jay Peak, VT and it was an instant favorite.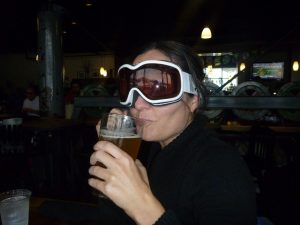 Consequently, my brother bought a ski house at Jay a little over a year ago and every time we go, its a blast. The reason being is it's easy for everyone to enjoy themselves no matter what the age. Kids can ski home when they are tired and the adults can continue on until they decide it's time to ski down to the lodge for a cold beer and then take a shuttle home. There's an ice skating arena for kids around the corner and most recently, they opened up a huge indoor waterpark that has a bar within in it for the parents sanity. Now, talk about fun. This place has it down. It does take a while to get there. From New York City its about a six and a half hour drive. You can take a flight into Burlington, but once you go to the airport and deal with all that commotion you might as well just road trip it. Jay is known for always having snow on the mountain. It is almost to the Canadian border so it is probably made up of about 40% Canadians and %60 US citizens. Whatever the breakdown, the people are super nice and I definitely recommend you try it out. Oh, and they just opened a new hotel on the mountain and word has it, with very reasonable prices. I was also told it's almost fully booked for the year, so call sooner rather than later if interested.
Happy Ski season wherever you go, but you should definitely put Jay on the list!