Nature is Here to Heal Us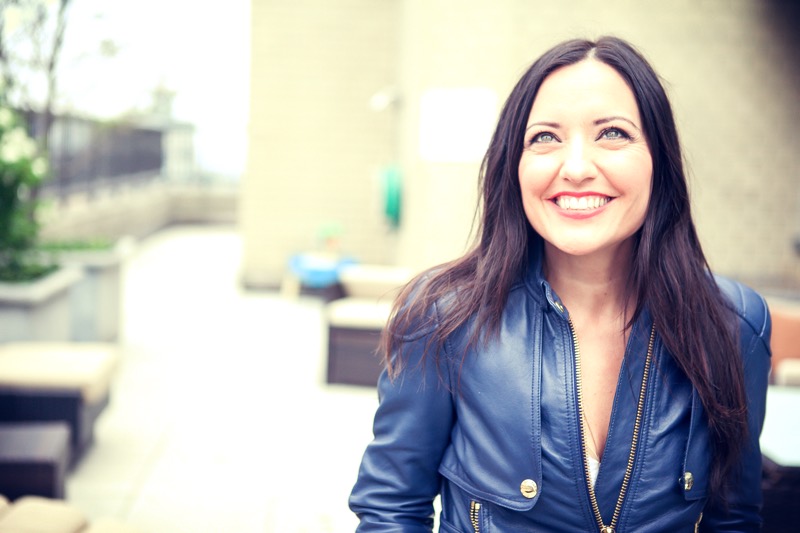 I am very much a producer, and I put pressure on myself to be productive pretty much every minute of the day. That is just how this silly mind of mine works, and I'm used to it. I am relaxed about going with the flow, but going with the flow can still mean getting things done. Since I got back from being in Maui and Kauai about a month ago, however, I can still feel the effects – I'm much more relaxed about life overall. Things seem just a little bit easier.
Being that I have been to Hawaii 4 times now, I really have done the majority of the sightseeing, so my focus was not to run around the island, which can be very fun, but instead to just really do not much of anything other than rest, read, and rejuvenate however I felt I wanted to each day. So, I planned the minimum and left my itinerary open to going with the flow.
As much as I know Hawaii balances my system, there is always something thematic that I need to work on to bring myself back to balance. As the days of relaxation went by and I listened to my inner GPS, or intuition, one of the things that I decided I wanted to do was go visit Ken Carlson. I hadn't seen Ken for about six years, so I picked up my cell and dialed him, hoping he would be around. Ken is unique in that he is an expert on flower essences. He creates and bottles Kauai flower and gem essences for healing. The origin of medicine came from flowers and herbs, so to use flower essences in healing is—lets just call it—the old fashioned, natural way of doing things. For decades, Ken has spent his time creating and sharing the flower and gem essences of Kauai with those who are drawn to this ancient form of energetic healing. The universe was drawing me in, and sure enough, without even speaking directly, Ken and I left messages back and forth to establish a time to meet the next day.
Ken's house is about 45 minutes from the hotel, so my friend and I got in the car almost exactly 45 minutes in advance. I believe that when there is something that your Spirit requires of you, or if you are being led by your spirit, then it is almost impossible to be late. It is as if the universe stops time, or quickens it, to make sure you arrive at exactly the right minute. Despite any traffic or stops we made to get some water, we arrived to Ken's house on the exact minute we agreed. I smiled in gratitude as we drove up his private driveway past one house to his. As we got out of the car, Ken greeted us, let us know he would be out in a few minutes, and told us to feel free to roam around the property.
I remembered his backyard from my last visit, so I was excited to show my friend the magical views, some of the most spectacular ones I have ever seen. I can't help but feel that the reason he is blessed with such magnificent beauty in his backyard is because he is creating his work from the ultimate symbol of beauty: the flower. You attract what you give off. Call it Karma—what you give is what you receive. The view at Ken's speaks for itself and is one uniquely magical place. Look to the left of his property and you see a water stream with lush green mountains; look to the right and you see a cliff and the ocean. It takes your breath away and puts you in place of meditation almost immediately. In less than an hour, both my friend and I individually met with Ken, left with our personal flower essence mixture, and headed back to the hotel feeling nurtured. Ken chooses the essences based on a conversation with you and on what his intuition is telling him. As I left Ken, he said, "let the island of Kauai heal you." And it does. Nature heals and Kauai is one of the most powerful places where nature does in fact heal you. One might call it magic or magical, and I think that is a pretty accurate description.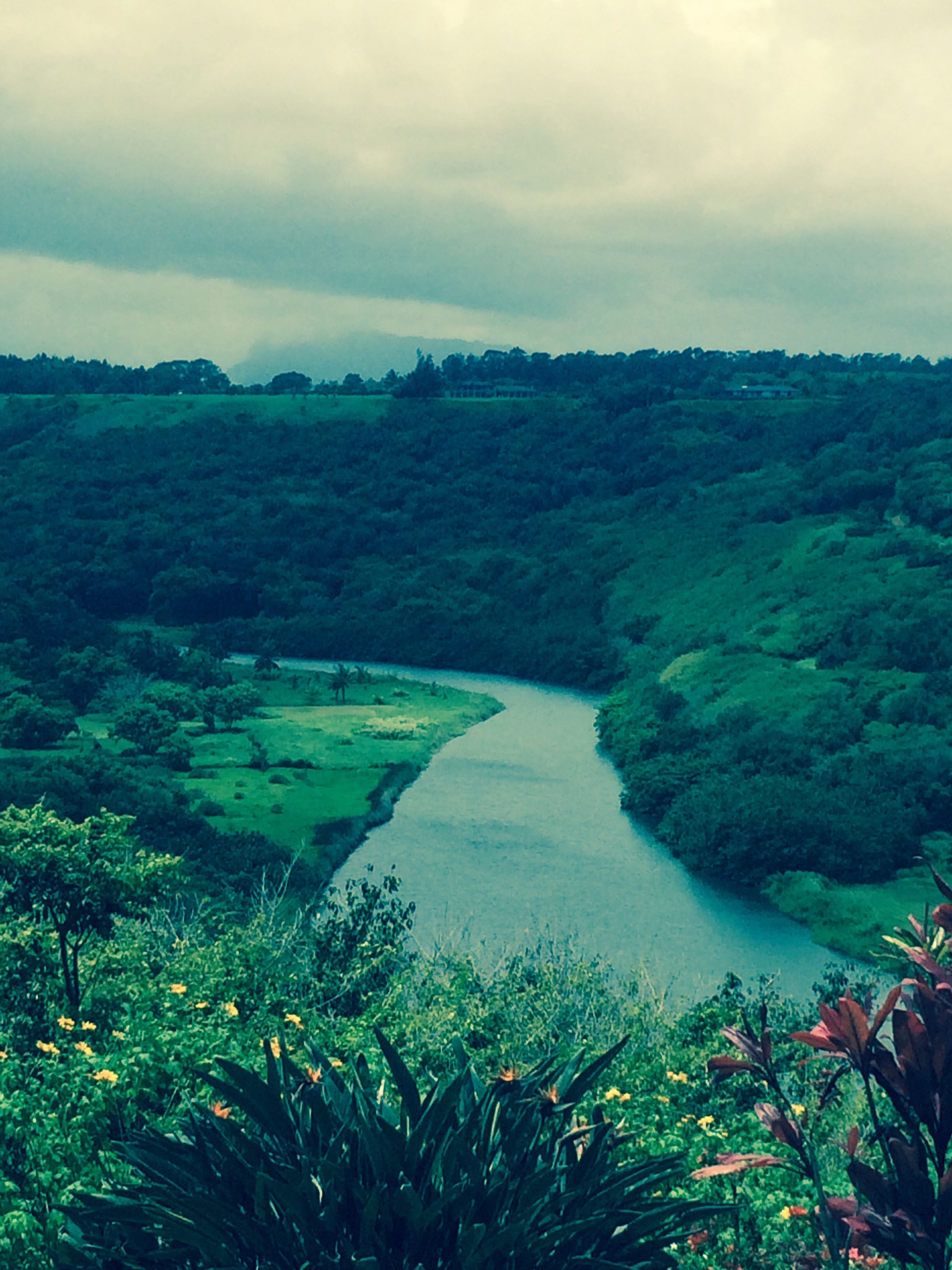 Now that I am back from Hawaii and moved into my new apartment, I feel very lucky for all that I have and my trip to Kauai. This past visit to the islands healed me by slowing me down and reminding me that I don't always need to be working and to not push my intuition to the side because my mind is telling me I should be getting something done. I just need to slow down more. Usually, I have a list of things to do when I get home from work, and that list is basically just more work. It's primarily my writing work, which I love, so it doesn't bother me one bit to go from my day job to my "night job" of writing. Nine times out of ten it puts social engagements to the side. Since getting back, that voice in me that puts everything recreational to the side and fills it in with work seems to have been tamed for now. For example, these past weeks, I just felt like going out. And I've been going out 3 out of 7 nights to meet and catch up with friends for a bite to eat and have a glass of wine. That is almost unheard of for me—I did not go from work to work, typing away, reading or sorting through what I must get done. Instead, I had the feeling I wanted to be out and about, so out I have gone, not internally battling in my head about what I "should be doing." There was no battle.
Over the weekend, I actually sat down outside with a tea latte and my dog at my feet on the sidewalk and really just had a lazy Sunday morning while taking in some sun. I have to say, I don't remember ever doing that. That might sound crazy that I haven't allowed myself these quiet moments, but as I said, I'm a producer. My norm is for me to pick up that latte and keep moving to the next errand or thing that I have to get done. Instead, since my reset from Hawaii, I'm able to smell the roses much more than my usual self. I'm liking this new set of habits.
One of the nights I went out, I met up with my friend who I went to Kauai with. I had felt that I was "slacking" compared to my usual routine, but as we talked I went through a number of things that I had done since we arrived home. She was like, wow, you have been busy. I thought, even when I'm slacking off, I actually get a lot done. I just have my own personal "normal," which is just fine with me because I've always been a fan of thinking and being outside the box. I think the universe made it pretty clear that the one thing I need to do is have a little bit more fun and not worry so much about being a producer. I will produce no matter what, because it's in my heart and soul.
I believe the beauty and calm of Kauai is like getting a gentle shake from the environment saying, "don't forget all the natural beauty that surrounds you every day." Nature is here to heal us and balance us; it's literally right in front of our noses. Yet, it's so easy to walk obliviously by nature because we are caught up in what seems to "urgent" or "important." I was just reminded by Hawaii for the fourth time that the most important thing is to be present in order to fully enjoy this interesting journey of life.
Thanks for the lesson, Kauai. I'll be back.
Mo