The #1 Stress Reliever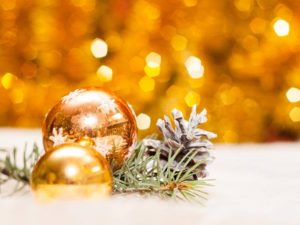 As Dec. approached, I was pondering themes for my Twitter and Facebook posts. During a brainstorming session, the topic of stress relief during the holiday was suggested by a friend. I sat and thought on this for a little over a day and even started to write out the typical effective stress relief tools out there- taking deep breaths, going for a walk, music, meditation etc.
I said to myself: nope, this isn't the answer.
And then my intuition came barreling through me, reminding me that the only real stress relief is helping or giving to others. That is when I decided that everyday, I would post a company or product that gives back. Using the hashtag #g1veeveryday, I wanted to remind people that yes, it helps stress to take a deep breath or go for a walk, but if anyone really wants to get out of that energy space of stress, then they just have to stop and give. Help a child, help a stranger, open the door for someone, call a relative, just be kind to someone or order a present that gives back and learn about that charity. All of these things stop stress and, I would say, giving is the #1 stress reliever out there.
Here's my list of gifts that give back for anyone stressing about what to buy someone this holiday season. If you can't find a gift, why not just learn about one or two of the charities and be aware. See how much you have to be grateful for. There is always someone else in a more difficult situation than the one you are facing. Happy Holidays, and wishing you less stress in the New Year!
#g1veeveryday list of Gifts that give back tweets:
1. For the music enthusiast: http://www.lstnheadphones.com
2. For the beauty product lovers out there: http://www.lushusa.com
3. For the animal lover: http://www.heifer.org
4. More beauty products that give back: http://www.kiehls.com
5. Rugged jewelry made from repurposed keys: http://www.thegivingkeys.com/
6. Tote and backpack lover: http://www.stoneandcloth.com/
7. Human Rights Advocates: http://shop.hrc.org
8. Fun pajama pant lover: http://intlprincess.org/
9. Socks for any stocking: http://www.mitscoots.com
10. Blanket lover: http://www.blanketamerica.com
11. Donate toward Fair Food Movement: http://www.foodchainsfilm.com 
12. Easy to pack sneakers by Toms: http://www.target.com
13. Hobo bag lover & other products: http://ssekodesigns.com
14. Supports the Metropolitan Museum and its programs http://store.metmuseum.org
15. Desk accessory benefiting St. Judes: http://www.westelm.com
16. Great go to bags for anything: http://www.feedprojects.com
17. More beauty product options that gives back: http://christmas.thebodyshop.com
18. The book lover with 100% of proceeds fighting hunger: http://moneymasterthegame.com
19. For the tea lover benefiting the fight against AIDS: https://www.harney.com
20. Choose the charity you would like to benefit from your purchase: http://www.uncommongoods.com