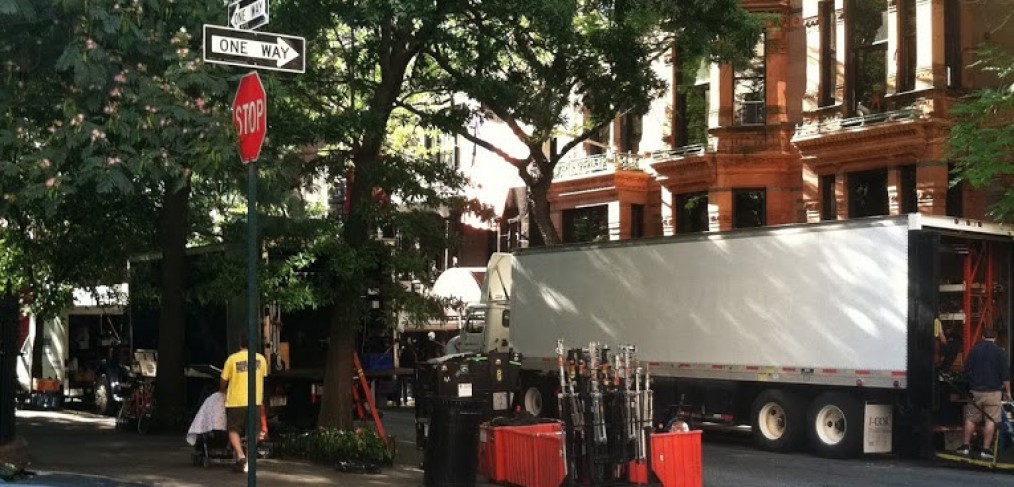 Like many people, I didn't sleep much Saturday night because I was checking in with family members on how the storm was going in the various locations they live on the East Coast. The reality of having 9 siblings is when things like this happen there are a lot of people to worry about and therefore, keep you up at night. It helped that 5 of my 9 siblings ended up at my Parents home in Morris Plains, NJ.
The four that headed to our parents from the following different areas: Hoboken, Jersey City, Asbury Park, Upper East Side of Manhattan. The 5th is in College so he still lives there when not at school.
I'm a spiritual person. Not religious, but spiritual. So, because of my spiritual ways, on a regular basis I ask for help from angels (to protect), guides (to watch over) and runners (to run ahead and make things happen). Since we needed protecting from the storm, I called the angels this time. So, I visualized angels at every corner protecting my parents's home, my apt, my brothers home in DC, his beach house etc. and I asked another favor of the angels to keep my parents electricity on because they have sump pumps and without the electricity that would pose a problem with the pumps. I have to say, the angels did not let me down.
My parents home kept their electricity and no water got into anything, my brothers home in DC was fine, his beach house fine, my apt. was completely fine (and never lost power). Now, I forgot to ask the angels to protect the apt. for my sister on the UES and my brother in Asbury Park simply because they physically were somewhere else. Well, my brother's place in Asbury Park still doesn't have power and my sisters roof leaked into her bedroom. I thanked the angels profusely, but next time I have to do a more thorough job about what I ask for.
Production crew at work this am.
In the meantime, I got up this morning to the usual in NYC and as soon as I walked out my door I could feel the good energy in the city. I happily found my street was filled with the all so common production crews shooting a scene for a movie. I walked my little pup without a needed rain parka and instead in one of his cute polos. I then headed to my favorite tea place (Argo) in the flatiron building which was no longer boarded up and happily sat down to my computer with my latte and fresh croissant. All good vibes.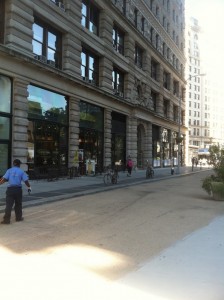 Argo Tea no longer boarded up.
I'm now speaking to my runners and asking them to get my brothers power issue in Asbury Park taken care of as quickly as possible and to my sister's to help her remedy the situation she is dealing with as easily as possible. I do recommend trying the angels, guides or runners out for whatever your situation requires and see how it fares for you.