"Until one has loved an animal, a part of one's soul remains unawakened."
Quote attributed to Anatole France
About Anatole France:
http://nobelprize.org/nobel_prizes/literature/laureates/1921/france-bio.html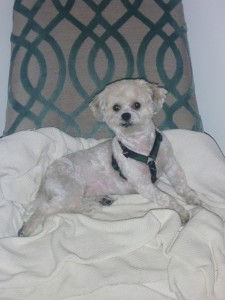 I love my Kuerig maker that brews me a hot cup of tea when I don't feel like stepping out into the city streets for a latte. My pretty mug always makes me smile and Harney and Sons tea is my fav.
I recommend trying some, you won't be disappointed.
I especially love the Paris tea, Decaf Cinnamon and I'm addicted to Dragon Pearl Jasmine.
It's always the little things in life.