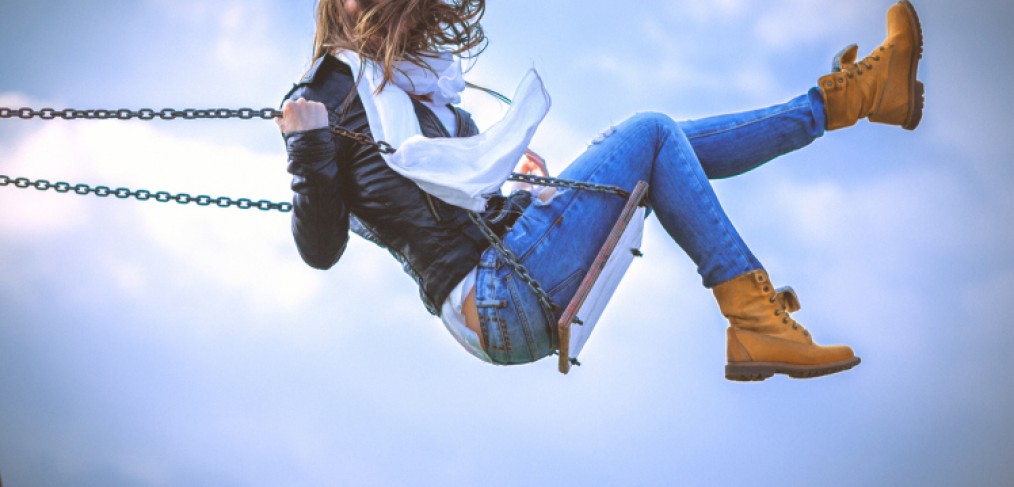 Everybody has their own idea of a perfect day, and I am sure at some point we have all thought about the idea. This is fun to do, because that is what makes you unique. Overall, perfect days are pretty simple; they take us back to the basics that ground you and help you to appreciate life.
For instance, my own perfect day looks like this: it's Saturday morning in NYC and I slowly wake up to quiet and sleep past 8AM.  Life feels so luxurious when you don't have to be somewhere at a certain time. My pup, Cooper, is at my feet, and as he opens his eyes he walks up the bed to snuggle next to me and looks into my eyes to say good morning.  I get a wake-up call from my boyfriend who is away and stretch my way out of bed. I throw on my comfy workout clothes of buttery soft leggings and a soft sweatshirt with a baseball cap on my head to shield my makeup free face.  I walk through my lobby, saying good morning to the doorman who whisks the door open for me. Life is grand. The sun is shining and, for some reason, spring does not want to come this year, even in late April. There is still a chill in the air, so I have my puffer on over my sweatshirt to keep me cozy and warm.  My pup pulls to the nearest metal post and on we go with our walk to get some yummy peach tea with steamed coconut milk. The usual hum of the streets are quiet only on weekend mornings. The sidewalks are clear of people. People that are out are, for the most part, relaxed.
As I walk home, I get a text from a co-worker who needs to pick something up from me. I don't mind this small request for help; in fact, I enjoy it because it gives me the ability to help someone else. I take Cooper upstairs to the apartment, take care of my co-worker, and head to the local bakery for my once a week treat of an apple turnover that tastes like it just came out of the oven.  I head back to my quiet, peaceful and cheery apartment and pull out my laptop, typing away, thinking how grateful I am to have such a beautiful life.
While I know this is in no way another person's dream life, to me it is ideal.  And I guess one of my worries is, "what if I ever had to leave the city? What would I do?" Since I have thought about this so many times, I already have the answer, because the answer is so important for me to have- I need to live in a place where I am close to town and can walk to the things I enjoy- Saturday morning tea that I can pick up and a yummy apple or chocolate croissant. My laptop can go anywhere, so that is not an issue. Most importantly, I have to be able to walk to what I enjoy.  This grounds me. This makes me feel alive. I don't care for cars. I never have. Cars waste my time. I love public transportation: the subway to get me around the city, buses to get me out east, the train to get me to longer distances and planes for trips that make me smile. Many people might feel city life is complicated and hard, and, yes, you must put effort into a lot of things that others don't have to outside of the city, but it's a choice.
So why do we do this? Why do we ask ourselves what our perfect day would be? Life is full of choices. Remember to choose those little things in life that make you feel comfortable and free day-to-day, because this is the recipe for filling your life with appreciation. Without them, life is just a series of tasks and responsibilities. And it is really that simple if you break it down.  Don't make it complicated- just make your choice, because if you don't, life can become mechanical and devoid of appreciation and fun. This reminds us how wonderful life can be.
What is your perfect Saturday that reminds you life is beautiful?  Incorporate it into your life as regularly as you can and add on a goal or two that make life even sweeter.  Living your perfect day creates a vibe of appreciation and appreciation is the petri dish for living the perfect life. Although spring doesn't seem to want to come this year, it doesn't matter because I know how to make life feel grand in my own simple way despite the weather and I hope you do too.
Happy Spring,
Mo