We still love libraries and book stores, and we know you do, too.
That's why we've worked hard to get The Intuitive Track into some of our favorite shops.
Whether you're looking for a vacation read or find yourself amidst a chaotic life change, The Intuitive Track is here for you at the following locations: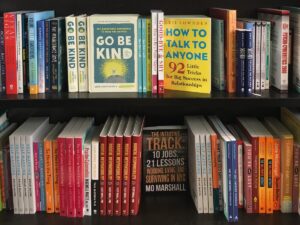 Barnes & Noble – Union Square, NYC
We are so excited to be featured on the 'Personal Growth' shelves of this NYC hot spot for finding some solace amidst the hustle and bustle of my favorite city.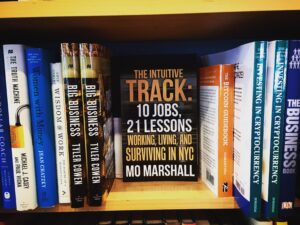 BookHampton – East Hampton, NY
Our favorite NYC getaway town just got even better thanks to this adorable and beloved shop. On your way to the beach? Stop in, say hi, and grab your copy of The Intuitive Track, listed in their Business Section.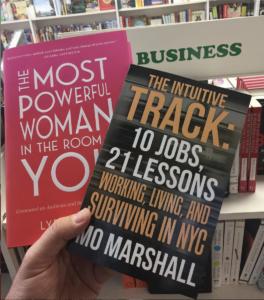 Classic Bookshop – Palm Beach, FL
Goin' south for winter? No problem- we got you covered there, too. They don't call it "classic" for nothing. Visit this quaint shop in your favorite snowbird destination for a re-energizing beach read. Or, even bring it back home to the office when vacation's done to show everyone it's not all Margherita's and naps while you're gone.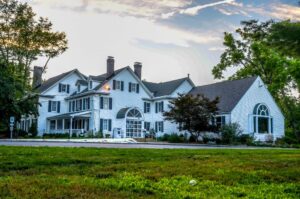 Morris Plains Library – Morris Plains, NJ
As a young girl, this quaint library was just a bike ride away. In High School, I even worked at this exact branch! Now, I'm there again, but in a completely different way- as an author! So honored to be featured as a local author in one of my favorite childhood spots.
Can't make it out to the local shop? That's OK- sometimes we can't either. That's why we've made The Intuitive Track available in soft cover and Kindle, too.
Buy Now
The Intuitive Track for Kindle
Buy Now
Want to help?
Have a favorite book store you'd like to see The Intuitive Track in? Feel free to reach out and tell us where you like to shop for your next read.